Where to go for lunch in Horsham
We have so many restaurants and cafes in Horsham that we're spoilt for choice, but sometimes find ourselves sticking to the same few that we know and love. It's of utmost important that we are supporting our independent restaurants and cafes as their survival relies on us. However, more than that, it's great to try new things and enjoy a wide range of tasty offerings!
Why not try a new lunch spot out and let us know what you make of it? Tweet us at @HorshamBlog.

La Piazzetta
This authentic Italian restaurant is a little hidden gem. It is one of the latest restaurants to open in the Bishopric, situated in the previously owned Merrythought Restaurant. This independent pizzeria offers a welcoming family feel. If you'd like to try out some real home made Italian food you must give it a try! They offer a superb lunchtime special – 'Any pizza or pasta plus a drink £8.95'.
Find out more here in our review: http://www.horshamblog.co.uk/2015/11/04/review-la-piazzetta/
La Piazzetta
5 Bishopric 
Horsham  
West Sussex 
RH12 1QA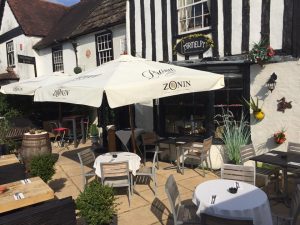 Carmela's
Carmela's is a stunning independent, family run restaurant serving authentic Sicilian and Mediterranean dishes at the very top of East Street. East Street is home to many popular chain restaurants, but Carmela's is a thriving, popular independent restaurant, giving it that special edge. Why not start by trying out their lunch menu? £7.95 for one delicious course, or add a 500 ml carafe of red / white or a 2 pint jug of Poretti for an extra £9.95.
The restaurant building is also a treat to dine in, with exposed beams and a very traditional feel. The calzone is a winning staple of the menu and you can also have light bites for work lunches.
Find out more about the restaurant and check out their menus here https://carmelas.co.uk/
3 Denne Road
Horsham
West Sussex
RH12 1JE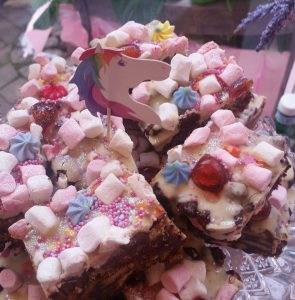 Pretty Things
Pretty Things is a stunning, pink and British café located opposite Mungo's bar and behind Mulberry's off licence. Pretty things isn't just a café, its honestly a wonderful experience. They go the extra mile to ensure everything on their menu is extra special and has that 'pretty' touch. To find out more check out some of their Trip Advisor reviews. The cake selection is second to none and you can order a range of hot lunches.
4 Park Place
Horsham
West Sussex
RH12 1DG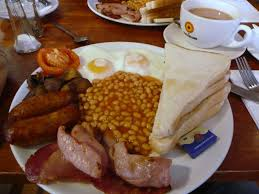 The Comodor
The Comodor in Horsham is the perfect spot for some excellent value, good food. They have a large menu with plenty of choice from Italian classics to a Full English Breakfast with tea, coffee or juice for just £6.95! They offer a great value Sunday lunch, and going by their Trip Advisor reviews this is a massive hit. It used to be located next to the pedestrian crossing between Costa and TK Maxx but has now moved to larger premises at the old Christian Café site.
4-5 South Street
Horsham
West Sussex
RH12 1NR
Have you got a local favourite? We have mentioned a few above but there are much more to choose from. For example the Artisan Tea Rooms, Crates, Cocoa Loco, Mango Bean and many more. Happy eating!
Taken from Horsham blog
http://www.horshamblog.co.uk/2017/02/25/where-to-go-for-lunch-in-horsham/